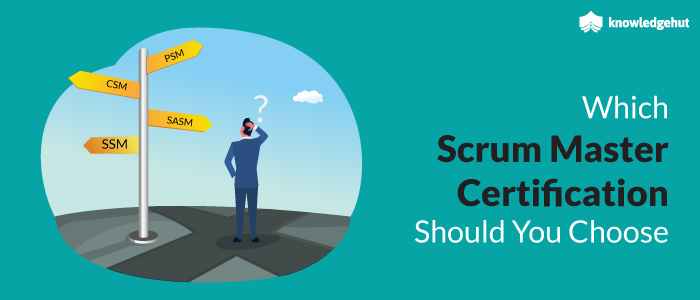 With the changing market conditions and customer behaviours, an increasing number of organisations are migrating to agile methodologies. For a successful Agile practice, capable practitioners of it are required. CSM or the Certified Scrum Master is considered to be the lifeline of agile projects of organisations. It is the job of a Scrum Master to remove the obstacles and realise Agile processes. The wide acceptance of Agile practices means a golden opportunity for the Certified Scrum Masters. Comprehend the proficiency in the Scrum methodology through the CSM course by KnowledgeHut.
Benefits of this CSM Workshop
The traits and knowledge you grab from this Agile management course are going to improve not just your career but the organisation you are working for. Especially in organisations where the Agile implementation process is in the early stages. With the proper understanding of Scrum system from the very basic levels, this training helps the transition to be quick and smooth.
The basic ideology of Agile systems is shaped around the concept of having a mindset which response quick to the fast-changing world. This CSM training automatically updates your mindset and views towards the projects to be agile in every aspect.
The right amount of technical knowledge is necessary to excel in every job. CSM training from KnowledgeHut provides exactly the same. The course syllabus discusses various aspects of Scrum such as product backlogging, burndown charts, sprint backlog and so many others. With all these concepts in mind, you will be able to structure the projects according to the Agile methodologies and thereby deliver it in iterations.
Being one of the Agile trained professionals in your organisation will boost your usefulness in the workplace. If you are one of the early adopters of this practice, you can try and influence your whole organisation to grow towards the Scrum and improve its operational efficiency. By this, you will be able to become an important figure in your company who is responsible for changing the company functions for good.
Things You Learn
The course begins with the basic concepts of Scrum framework such as team roles, activities and artefacts to start a project. The courseware then guides you to more complex aspects such as scaling of Scrum from small to large and multi-content projects. The world-class tutors with years of experience will share their tricks and tips with you which might come handy in your career. Various practical exercises are added in the course to provide real-world experience.
This CSM course provides you with access to local user groups which is normally restricted to the Scrum Alliance members. Also, 14-16 PDUs and SEUs are provided to the students during the course. At the successful completion of the course, you will be all set to take on the CSM Certification test by the Scrum Alliance, and the examination fee is covered in the course fee. Join the KnowledgeHut academy today itself and be ready for the lucrative opportunities ahead.